Second Hand Bike Sale
Looking for a good quality second hand bike at a low price?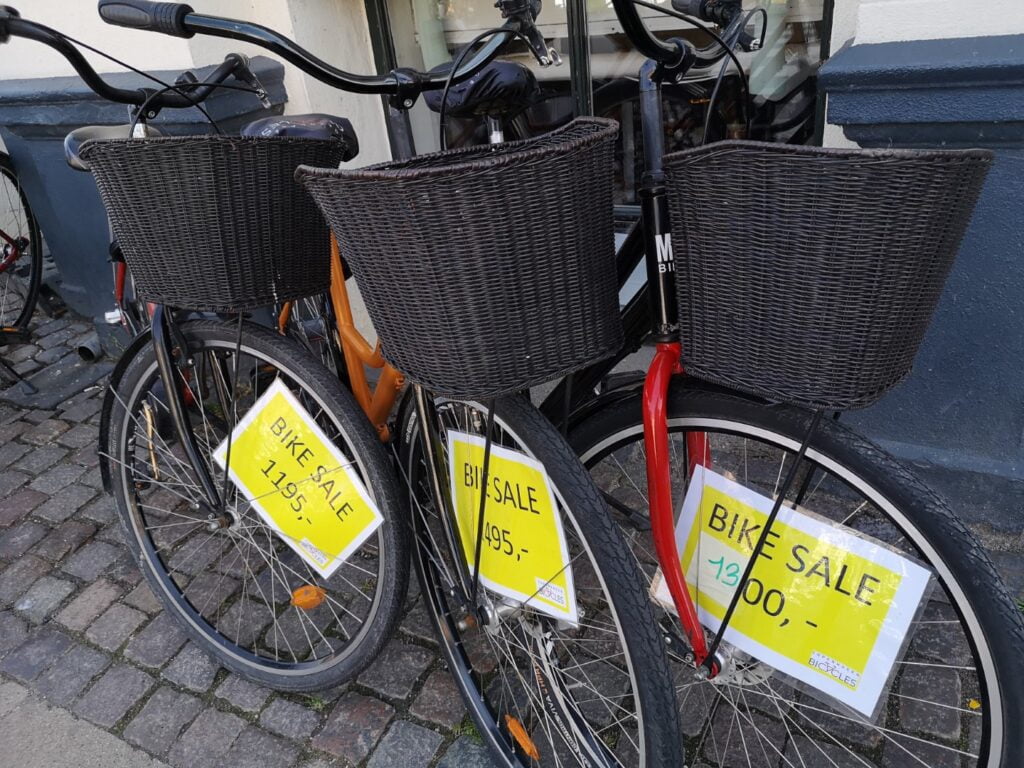 During low season (the cold months), we sell bikes.
They are all our own design, made for not breaking. All bikes had been used as rental bikes and when they get older we sell them.
The bikes are maintained and ready to go – and of course, you get a receipt.
Each bike have an insurance approved lock and lot of the bikes have lights & basket mounted, the bikes are equipped with 3 gears.
Our bike selection are of various colours.
The price per bike is around 1000 dkk – 2500 dkk per bike, depending on the age of the bike.
You can always contact us on the day and ask what bikes we have for sale on that specific date.
If you`re looking for a specific bike we can add you on our list and contact you when the bike are for sale.