Are you curious of experiencing a new amazing side of Copenhagen?
The LGBTI+ Drag Queen Tour takes you on a cycling journey through the city on a whole new level and tells you about Copenhagen's LGBTI+ history as seen through their eyes. We assure you it's nothing like what you've experienced ever before! With humour and a deep love for Copenhagen you get a rare insight into what this distinctive and colourful environment has to offer.
Searching Availability...
Time: Daily start from 11 am
Number of participants: From 2 – 100
Language: English, Danish
Please note:
The tour can get cancelled if there are less than 6 participants. In this case, a full refund is given and you will be notified 24 hours in advance.
This tour must be booked at least 2 days in advance.
Disclaimer: All phrases and words used by the guides are their own and do not refer back to us or Copenhagen 2021
For each trip sold, 50 DKK goes to Copenhagen 2021 World Pride and EuroGames in Copenhagen 2021.
We start the bike ride in beautiful Nyhavn where H. C. Andersen lived (the Danish author who was obviously gay even though he never told anyone). Then, we continue through Christiansborg Palace Square to the area around the City Hall Square (Rådhuspladsen) where Copenhagen Pride is held. Did you know this is where the first gay couple Axel Axgil and Eigil Axgil married in 1989?
We continue through the spectacular Copenhagen nightlife district where the Drag Queens share their personal funny and slightly forbidden stories. We will take a short break near Ørstedparken, a Copenhagen park known for it's dirty gay secrets (psst! The Queens will let you in on them!) while we take in the special atmosphere of the Copenhagen nightlife.
Among the (in Denmark) world famous Drag Queens you'll get the pleasure of meeting is chubby Bryhildr, the bearded Queen, who insists on having both the highest heels and the highest hair in the business and Di Di Cancerella who's either riding the bike smoking or heavily debating why Drag Queens are to be seen as ordinary people. Also, Harley Queen, self-nominated best cyclist of Copenhagen, and sweet girl next door Britney Corvette are guiding this tour. We promise a full trip of entertainment.
Copenhagen Bicycles is proud to be a part of the Rainbow Alliance that is working before, during and after Copenhagen 2021 World Pride on creating strong and lasting alliances between the civil society, companies, organisations and the LGBTI+ environment. Through the Rainbow Alliance, we are partners in one of theworld's most including initiatives with the purpose of visualising and solving the challenges that LGBTI+ people experience. Together, the alliance will show that we mean it when saying #YouAreIncluded
#RainbowAlliance2021 #Copenhagen2021
Guides
Harley Queen
Harley Queen who has cycled the roads thin in South Jutland and fully thinks she is the only one who can find out how to cycle. But besides some lessons in biking she guarantees an unforgettable tour full of laughter, noise and learning! Bringing cake is indeed appreciated. And YES feel free to smoke on the tour.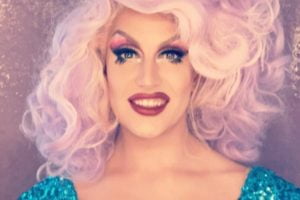 Di Di Cancerella
Di Di Cancerella is born and grown up in Copenhagen and knows all the roads and hidden gems. She learned from her grandfather how to smoke cigarettes and scrape scratch cards while riding a bicycle. She has never fallen of her bike, so you are in safe and humorous hands when Di Di guides through Copenhagen. It will be without cigarettes and scratch cards – promise!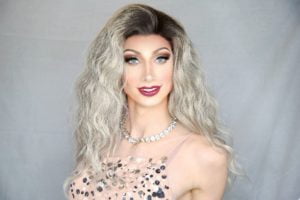 Britney Corvette
Britney Corvette is a South Jutland drag queen, she is "The sweet girl Next Door" she has performed on various scenes small and large with her black humour and funny performances. She is pretty and she will sweet-you with her love – being your guide around Copenhagen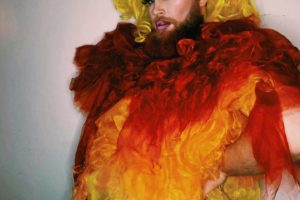 Brynhildr
Brynhildr is a person with beard from Lolland. She is the type that had done a bike ride to Nice and crossed four Alps. But also, the type that gets breathless by going up a staircase, she is the. Storytelling person in high heels and loud hair, everything your heart desires