GASTRONOMIC RIDE WITH THE BICYCLE CHEF
Can you imagine biking around town and discovering Copenhagen with a chef?
You wouldn't believe your imagination, a chef on a kitchen-bike bringing everything he needs to serve a unique dinner whilst going through the hidden gems of the city. Well, in Copenhagen it is possible because the Bicycle Chef has combined his profession as a chef with his passion for bikes to create and prepare delicious food anywhere – garnished with stories from the places you will see and experience.
Searching Availability...
Book your seat at this Copenhagen phenomena:
Various dishes and drinks for lunch will be served at beautiful locations throughout the city.
You will be introduced to food that is based on the seasonal ingredients and locally produced.
On this trip, you will taste the modern gastronomic kitchen with various food trends.
Who: This tour is perfect for anyone seeking that local Copenhagen feeling, loves good food and wants to explore Copenhagen with the locals.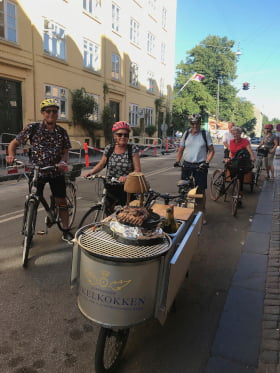 A stop on the tour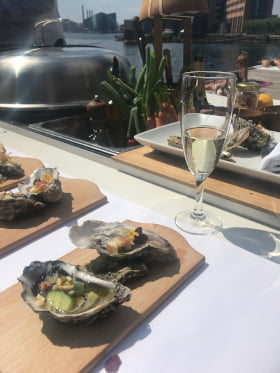 Smoked fish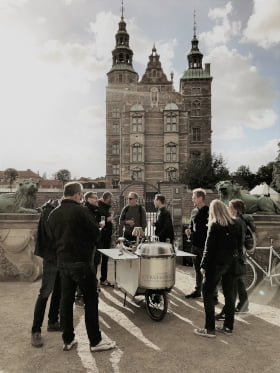 A stop at Rosenborg Castle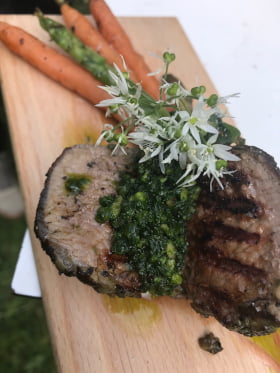 Lamb with wild garlic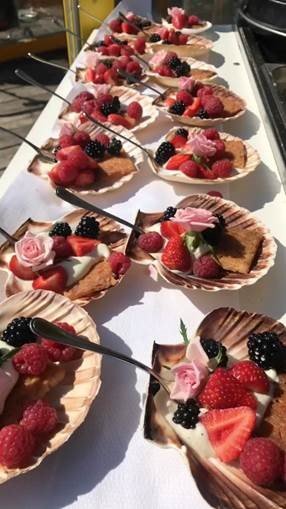 Dessert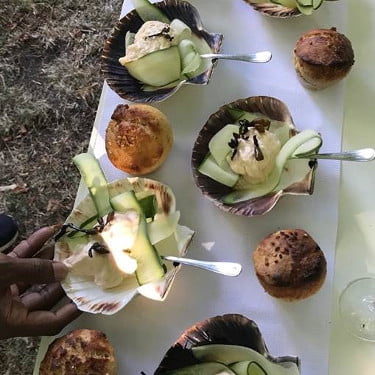 Cake and ice cream
Get inspired by this video
Please note that if the tour has less than 6 participants it might be canceled. In this case, there will be a full refund of course.
Curious for more, 
Check out:  www.cykelkokken.dk     instagram.com/cykelkokken