From simple flats to complex wheel rebuilds – we can do it!
With the best service and best prices in town, we will get you back on the road as quickly as possible. Our bike mechanics are covered by the Collective Industrial Agreement so you can be sure that your bike is being repaired under the best conditions. We offer you a free replacement bike while we take care of yours. Visit our cozy corner shop in the heart of Nyhavn and we will let you know the price to get your bike rolling again.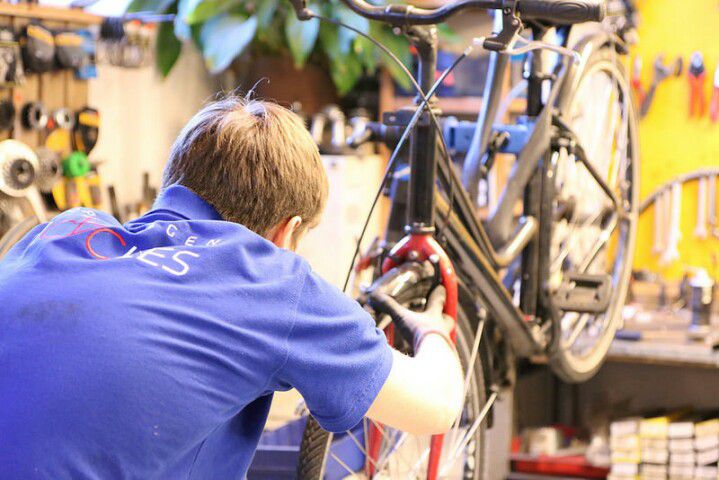 Make your bike a better ride with a service check.
We offer free bike rental during your service or repair.