Bike repair and service workshop in central Copenhagen with a FREE loan bicycle whilst we repair your bike.
From simple flats to complex wheel rebuilds – we can do it all!
With the best service and best prices in central Copenhagen, we will get you back on the road as quickly as possible.  We are open 7 days a week (from April 1'st 2020) at Nyhavn, next to the waterfront. Visit us in our cosy corner shop and get your bike back on the road again.
We fix all punctures, tighten chains, adjust brakes, replace tyres and gears. We welcome all jobs big and small.
We offer you a free loan bike while we take care of yours, so you won't go without!
Call us on +45 33930404 or come and visit us in the shop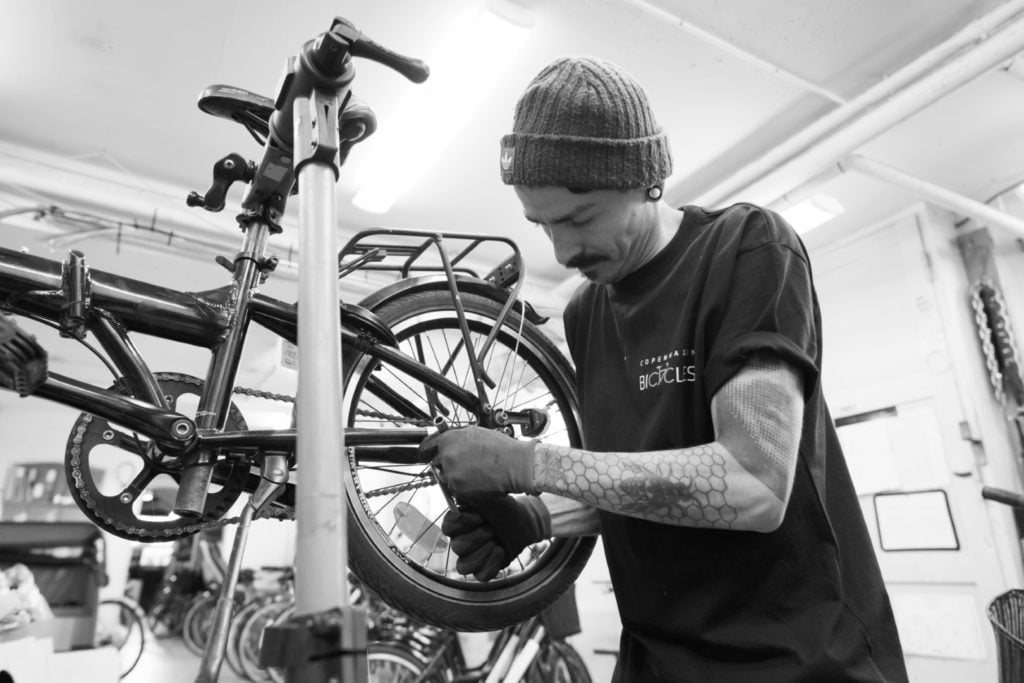 Make your bike ride well again with a service check after the long Danish winter.
We offer a complete service check for 299 DKK where we will give the bike a check up, tighten the chain and bolts, oil the bike and adjust the brakes. Any other repairs will be in addition to the price.
We also offer a free rental bike during your service, which you can return when you pickup your bike.
All of our bike mechanics are covered by the Collective Industrial Agreement so you can be sure that your bike is being repaired under the best working conditions. See one of our mechanics at work in our workshop to the right